SEI Digital Inclusion Plan
The original RDAT included representation of multiple leaders and stakeholders in the nine county region, including:
Mike Perleberg, Karl Galey, Eric Kranz (Dearborn County);, Rick Nobbe, Bryan Robbins, Joyce Brindley (Decatur County); John Palmer, Shelly Lunsford (Franklin County); Nicole Schell (Jefferson County); Teresa Brown, Josh Taylor (Jennings County); Amy Hoffman, Lisa Hewitt Williams (Ohio County); Cheryll Obendorf, Sarah Lamping, Gary Norman, Mike Bettice (Ripley County); Linda Sanders (Shelby County); Jon Bond, Jon Sieglitz (Switzerland County)
The RDAT members met over the course of about 10 months time from January 2021 to October 2021 to develop the first draft of the plan. Following the development of the first draft of the plan, county ambassadors were recruited to assist in gathering public input and finalizing the plan, and will be taking a leading role in helping to implement the plan over the course of a 5-year period within their respective counties.
SEI Digital Inclusion County Ambassadors include:
Mike Perleberg, Dearborn County mperleberg@1dearborn.org
Jessica Barker & Rick Nobbe, Decatur County jbarker@edcgdc.com rjnobbe@landolakes.com
John Palmer, Franklin County jpalmerfcedc@gmail.com
Erica Cline, Jefferson County erica.cline@jeffersoncounty.in.gov
Gary Norman, Ripley County gnorman@ripleycountyedc.com
Linda Sanders, Shelby County LindaS@wesslerengineering.com
Jon Bond, Switzerland County jcbond@switzerlandusa.com
Prior to the development of the final Regional Digital Inclusion Plan of Southeastern Indiana, public input was received over the course of about 4 weeks via an online survey.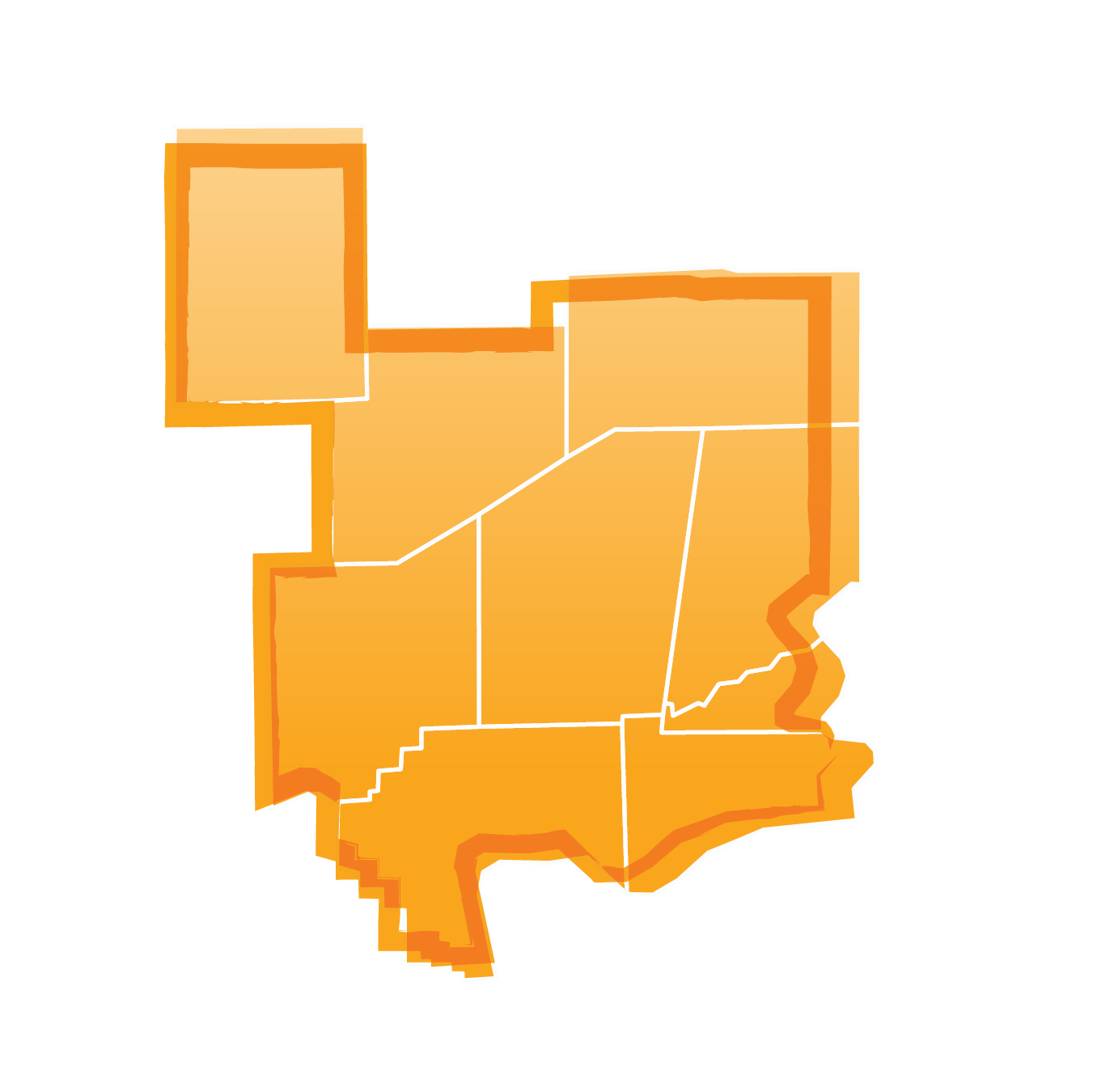 What is Digital Inclusion?
Digital inclusion ensures everybody (children, seniors, minorities, small businesses, and workers to name a few) have access to affordable and adequate internet connectivity, reliable devices, sufficient digital skills and literacy, and customized support to prosper in the digital age.
The mission is to create a regional environment where all southeast Indiana citizens and businesses thrive through connectivity and digital inclusion.

Goal #1: Build/upgrade affordable, scalable, and future proof broadband throughout the community and improve adoption.

Goal #2: Ensure all residents have reasonable access to quality, affordable, and reliable devices as well as a trusted technical support to maintain, upgrade and use these devices

Goal #3: Provide a perpetual digital literacy ecosystem — multi-faceted across multiple technologies - offering support and equitable access to people of all ages and abilities for the region's digital activities

Goal #4: Include connectivity, devices and digital skills into local and regional community and economic development strategies through public private partnerships, coordination, and assessments resulting in a sustainable digital equity ecosystem.